Recipes
How to make a super fluffy omelette with just eggs and milk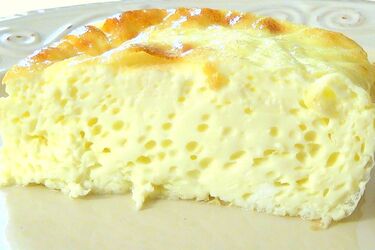 An omelet is a delicious and nutritious breakfast, but it often involves a lot of washing up. However, we advise you to try an unusual way to make a fluffy omelet without using oil, a frying pan, or even an oven.
This method of cooking from "Grandma's Recipes " will not only save you time, but also create an extremely tasty and tender breakfast. Not only is it designed to save you from washing dishes, but it will also give you the opportunity to enjoy a delicious breakfast without any hassle.
Read also: Housewives share a recipe for an omelette with zucchini for breakfast
Ingredients:
250 ml of egg mass at room temperature;
250 ml of milk at room temperature;
A pinch of salt.
Preparation:
In a bowl, use a fork to beat 4 eggs. Add salt to your taste and pour the milk into the eggs, stirring but not whisking.
Place the bowl with the mixture in a pot of water so that the water does not reach the middle of the bowl. Cover the pot with a lid and heat over high heat until it boils. Then reduce the heat and cook the omelet for about 20 minutes.
Once cooked, flip the omelet on a flat plate and you're done - you're ready to enjoy this easy and cashless omelet.
We also recommend that you pay attention to the shakshuka recipe.
If you want to get the latest news about the war and events in Ukraine, subscribe to our Telegram channel!