Lifehacks
How to behave properly when visiting: three etiquette tips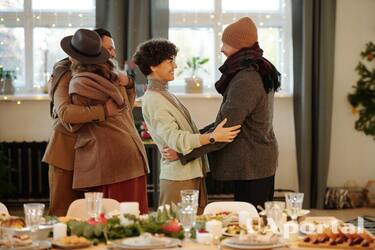 It is very important for guests to make a positive impression on the host and other invited persons. UAportal has prepared some useful tips on how to behave so that you can get the most out of any social event.
Be punctual
If you arrive on time, you will demonstrate to the hosts that you respect their time and efforts spent on organizing the event. If you do arrive late due to unforeseen circumstances, be sure to let the host know in advance so that they can make the necessary adjustments to their schedule. Try to stick to the time frame you set beforehand. It should be clarified that punctuality applies not only to the start time, but also to the end of the event.
Dress appropriately
Clothing is an important aspect of good guest behavior. If the invitation does not specify a dress code, it is better to ask the host about it to avoid misunderstandings. Choose an outfit depending on the type of event, venue, and time of day. For example, if you're attending a formal evening event, a tuxedo or elegant dress is appropriate. If you are attending a daytime event, wear a casual dress or suit with a tie.
Bring a gift
This is a kind gesture that shows your appreciation for the hospitality. The gift doesn't have to be expensive, but it should be thoughtful and appropriate for the occasion. For example, if you are attending a dinner party, a bottle of wine or dessert would be a good choice. If you are invited to a wedding, give something from the newlyweds' wish list or money.
Earlier, UaPortal prepared a list of tips on what to give a girl for her birthday.
If you want to get the latest news about the war and events in Ukraine, subscribe to our Telegram channel!