Lifehacks
How to properly wash store-bought greens to kill all bacteria: life hack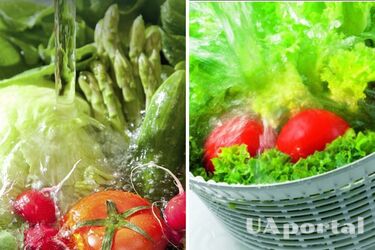 The Internet often offers advice on the best way to wash greens to completely remove all harmful microorganisms. There are even suggestions to soak salads or parsley in water and salt to achieve maximum purity, Ukr.Media reports. However, nutritionists note that there is a more effective way to cleanse the product of all harmful substances.
Read also: Why eggs need to be sprinkled with salt: advice from grandmothers
According to their recommendations, plain running water can be used to wash greens. The main thing is that it should be warm, as chefs advise. It is necessary to wash the greens under hot water with a temperature of at least 60 degrees. This is enough to remove dust, insects, and toxic and poisonous substances.
As a reminder, we have already written how to reuse a tea bag.
If you want to get the latest news about the war and events in Ukraine, subscribe to our Telegram channel!