Society
How to apply foundation on dry skin for a perfect fit: a makeup artist's life hack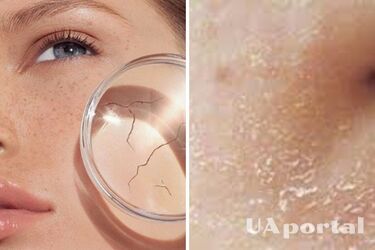 In the fall, many women face the problem of dry skin, which can make makeup application challenging. Foundation can sometimes even accentuate skin imperfections.
This was reported by Ukr.media.
Ideally, you should consider temporarily giving up cosmetics and investigate the causes of this issue. The problem may be related to an underlying skin condition or an allergic reaction.
However, if you can't go without makeup, experts recommend exfoliating. You don't necessarily need to spend money on expensive gels and scrubs, as home remedies such as coffee, lemon peel, and honey can effectively exfoliate the skin.
For areas with peeling skin, you can apply a thick lip balm or products containing aloe or papaya extract. As a last resort, you can use hygienic lipstick. Apply it to the affected areas, leave it on for 15-20 minutes, and then remove it before starting your makeup routine.
As a reminder, we've already discussed makeup mistakes that can make you look older.
If you want to get the latest news about the war and events in Ukraine, subscribe to our Telegram channel!