Lifehacks
How to squeeze lemon juice easily: a simple lifehack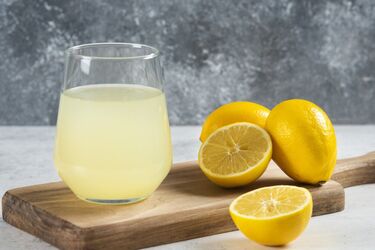 Lemon juice is a very important ingredient in many dishes. But squeezing lemon juice can be quite an unpleasant process, as the splashes fly all over the kitchen.
Read also: Why eggs should be sprinkled with salt: advice from grandmothers
User TikTok with the account wholeapproachnutrition shared a simple and effective method of squeezing juice from lemon, which will save your energy and time.
For this method, you will need a whole lemon. Lay it on a table and roll it around, pressing lightly to soften the pulp inside. Then, taking a metal skewer, pierce the lemon vertically without going all the way through.
Now, turn the lemon over so that the hole is at the bottom and squeeze the juice into your chosen vessel. This simple lifehack allows you to easily and quickly get fresh lemon juice, using available means without special skills or equipment.
Recall, we have already written how to properly wash store greens.
Want to receive the most relevant news about the war and events in Ukraine - subscribe to our Telegram channel!