Lifehacks
Laundry soap and baking soda: how to quickly clean grease from kitchen cabinets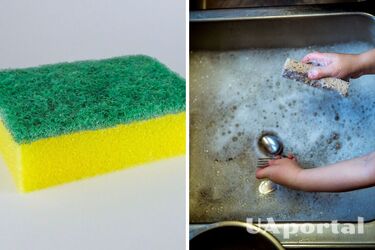 Grease in the kitchen settles on most surfaces over time if you don't clean them thoroughly in time. In particular, grease stains can appear on tiles and cabinets.
The longer the grease accumulates, the harder it will be to clean. However, there is a simple and cheap remedy that will get rid of even stubborn dirt.
To prepare the detergent, you will need baking soda and laundry soap. First, you need to grate the soap and gradually add water until you get a thick solution.
Read also: An unexpected life hack that will help you clean a frying pan by frying laundry soap on it
The mixture should be applied to greasy surfaces with a sponge, and then baking soda should be poured on top. After that, wait up to 10 minutes, rinse off the detergent with plain water, and wipe the cabinet surfaces with a dry cloth.
This method allows you to rub the surfaces without the risk of leaving scratches on them, as the soap softens the abrasive effect of the soda.
Earlier, we wrote about how to easily clean grease from a frying pan lid and its surface with beer, as well as how to quickly clean a stove without any extra effort.
If you want to get the latest news about the war and events in Ukraine, subscribe to our Telegram channel!