Society
Housewives suggested a recipe for a penny product that will instantly freshen the air in the room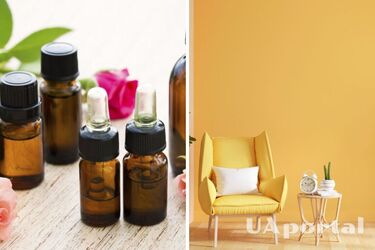 This budget-friendly spray will quickly freshen the air in your home, and the pleasant scent will last for several weeks. Jill Nistu shared its recipe on her blog.
How to make your own air freshener
To make an air freshener, you will need the following ingredients:
6 tablespoons of distilled water - it will help the spray last for a long time.
Lavender and lemon essential oils - 10 drops of each. These oils will give the fragrance freshness and promote relaxation.
Emulsifier - 2 tablespoons. Adding medical alcohol or vodka will help mix the water and essential oils.
Read also: How to get rid of bad odor in the toilet: top natural air fresheners
The process of preparation
Take a glass bottle with a spray bottle.
Add the emulsifier and essential oils to distilled water.
Close the bottle and shake well to mix all the ingredients.
The finished spray can be used to freshen the air at home.
to create an atmosphere of freshness in your home. To enhance the aroma, spray it on curtains, furniture, clothes, and enjoy a pleasant scent that will last for a long time.
To recap, we have already written how to make a natural air freshener.
If you want to get the latest news about the war and events in Ukraine, subscribe to our Telegram channel!