Lifehacks
Housewives have shared two life hacks that will help keep bread fresh for up to 12 days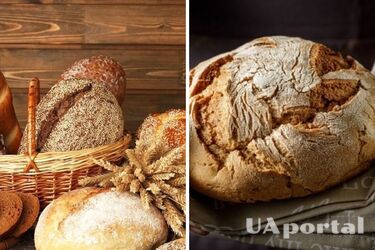 We often purchase bread that is covered in mold the very next day. This is likely due to improper storage conditions.
The Radiotrack will provide you with guidance on how to store bread to maintain its freshness for an extended period.
To preserve the freshness of bread, housewives recommend using wooden bread bins made of juniper, birch, or larch. These materials create a favorable microclimate for bread and have bactericidal properties. However, it is recommended to replace such containers every 2-3 years, as they can absorb unwanted odors.
If you store bread in plastic bags, you need to create additional ventilation by making holes to prevent the greenhouse effect. Alternatively, it is recommended to use metal food foil or ceramic pots and pans.
Regarding different types of bread, experts highlight the importance of storing products made from wheat and rye flour separately from each other. This helps preserve the flavor and aroma of each type of bread.
Read also: What to do to keep bread from getting stale longer: bakers' tips
Special paper bags can be used to prevent dust and dirt from getting on the baked goods, as well as to ensure that the bread can breathe. However, they do not protect against drying out. As an alternative, housewives recommend using reusable bags with perforated liners, in which bread can stay fresh for up to 10-12 days.
As a reminder, we have already written about how to keep bread fresh.
If you want to get the latest news about the war and events in Ukraine, subscribe to our Telegram channel!