Society
How to adjust the heating radiator properly to save money: an effective life hack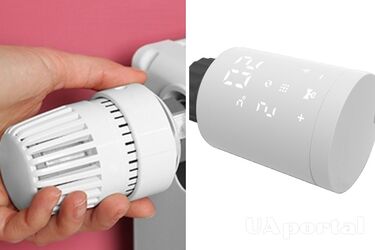 Thermostats are a handy tool for maintaining the right indoor temperature and saving money, but there are some important things to consider. Battery-powered thermostats are devices that regulate the temperature in a room by opening and closing a valve on a radiator. They usually have labels with numbers from 1 to 5 or from 0 to 7, which allows you to select the desired temperature.
This was reported by ukr.media.
The numbers on the thermostats indicate the level of heating of the radiator. That is, the number 1 means that the battery will be barely warm, and 7 means hot.
It is important to note that the numbers on the thermostat do not represent the exact temperature values, but only recommendations for creating a comfortable environment. It's also important to keep in mind that the room temperature depends on various factors, such as room size and the number of windows.
Read also: How to keep warm if there is no central heating: five options
The most optimal temperature is considered to be between 19-22 °C, in particular for adults, the elderly, and children, according to the WHO. In terms of saving money when the batteries are off, it is important to avoid setting the thermostat to 0 or snowflake when the house is left for a short time as this can lead to increased energy consumption when the room is warmed up again.
In general, proper installation and use of a thermostat can help significantly reduce heating costs and ensure a comfortable indoor temperature.
As a reminder, we have already written how to keep warm when there is no heating at home.
If you want to get the latest news about the war and events in Ukraine, subscribe to our Telegram channel!