Society
Experts explained how to wash black jeans so that they do not lose color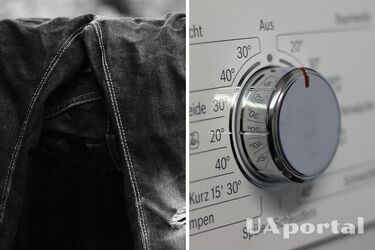 Keeping black jeans with rich color can be difficult - even after the first wash, the fabric loses color and becomes gray over time.
However, experts explained that it is possible to preserve the black color if you follow simple rules. This is reported by Express.co.uk.
Black jeans should always be washed inside out at a cooler temperature. In this way, you can preserve the rich color.
Read also: How to clean jeans so that they do not sit down and do not lose color: simple tips
In addition, you should use a lower spin speed than usual. The optimal temperature for washing jeans is 30 degrees.
You should also add a little washing liquid that is designed for black things. While drying, jeans should also be kept turned out so that sunlight does not lead to fading.
Previously, we wrote about how to wash jeans to get out oil stains using two cheap remedies.
Want to receive the most relevant news about the war and events in Ukraine - subscribe to our Telegram channel !