Society
Experts have identified the place in the refrigerator where milk spoils very quickly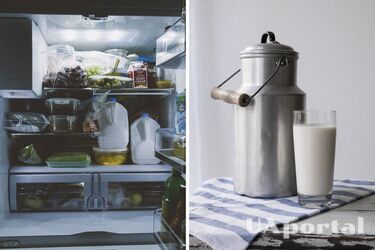 Milk is a staple ingredient on most people's weekly shopping lists. However, this product can spoil quickly if it is not stored correctly.
Experts have identified the place in the fridge where milk spoils very quickly. We are talking about the doors, as reported by Express.co.uk.
When you open the refrigerator door, it pulls away from the cool air, affecting freshness. Instead, experts suggest placing the milk in the back.
Read also: Why you cannot freeze milk and how to store it properly: important tips
Foods that are prone to spoilage, such as eggs, butter, and milk, are more susceptible to room temperature when the refrigerator door is opened. If the refrigerator door has an airtight compartment, this can be good for storage.
Recall, we have already written about how to dilute milk powder.
If you want to receive the most relevant news about the war and events in Ukraine - subscribe to our Telegram channel!