Lifehacks
Cleanliness and pleasant aroma: what product should be poured into toilet from time to time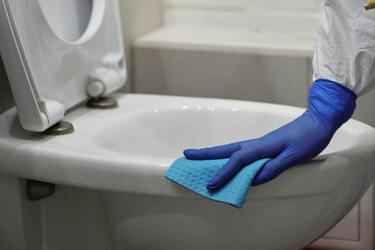 Washing and cleaning toilets is often associated with long and laborious work. However, thanks to laundry detergent, you can quickly clean the toilet and deodorize it for a long time.
According to Sante Plus, this tip is simple. All you need is laundry detergent and a toilet brush.
Pour 50 grams of laundry detergent into the toilet and wait 15-20 minutes. Then take the brush and scrub the powder along the walls and bottom of the toilet bowl. Drain with warm water and rinse the brush.
Read also: Experts explain whether toilet paper can clog the toilet
Experts also recommend trying to wash the toilet with dishwashing detergent. Take a plastic bucket or a small basin, pour a liter or two of warm water, and add dishwashing detergent. Pour over the toilet and leave for 30 minutes. Then rinse with a brush.
To get rid of unpleasant odors in the toilet, you can wash it with baking soda or vinegar. Citric acid will help remove limescale.
Earlier, we wrote about a few other simple tips to help you clean a clogged sink.
If you want to get the latest news about the war and events in Ukraine, subscribe to our Telegram channel!