Science
Archaeologists discover 2,000-year-old Greek altar for family worship in Sicily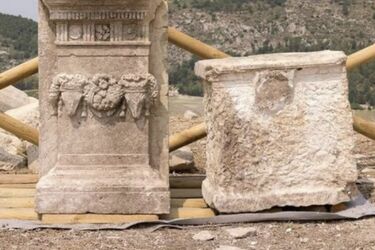 During archaeological excavations in the area of the South Acropolis on the Italian island of Sicily, an ancient Greek altar for family worship dating back more than 2,000 years was discovered.
Read also: Ancient tomb with magic spells against snakes found in Egypt (photo)
It is reported by Reuters.
According to local authorities, this altar was probably used during the heyday of Greek cultural influence before the onset of the Roman Empire in the first century BC.
The discovery was hidden under the ground and vegetation in the territory of Segesta, located in the western part of Sicily, and was preserved for centuries.
As a reminder, archaeologists have found more than 100 thousand coins that are 2,000 years old in Japan.
If you want to get the latest news about the war and events in Ukraine, subscribe to our Telegram channel!