Science
Archaeologists in Spain find evidence that people performed skull surgery 4500 years ago (photo)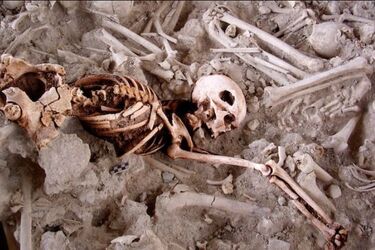 Spanish archaeologists have found the remains of a woman who underwent two skull trepanations 4500 years ago. The woman, who was 35 to 45 years old at the time of her death, was found in a Copper Age burial site in Caravaca de la Cruz in southeastern Spain.
Two holes were found on the woman's skull, overlapping between her temple and the top of her ear. One hole measured 53 mm wide and 31 mm long, while the other was smaller - 32 by 12 mm, the Live Science newsletter writes.
Read also: The first ever image of a ghost 3.5 thousand years old was found in a British museum
The researchers do not believe the holes were caused by trauma, based on several factors. For example, there were no fractures and each hole had clearly defined edges. They concluded that the holes were the remains of two separate operations.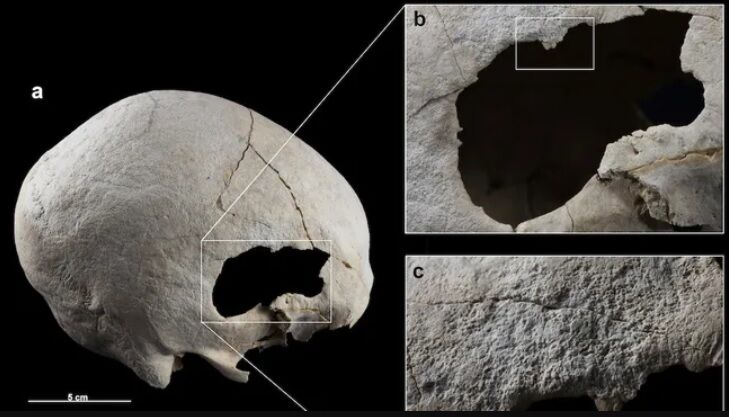 The woman likely survived both surgeries, as evidenced by the healing of the bone in her skull. Researchers believe she lived for several months after the second operation.
Documentation of prehistoric surgical procedures is rare, especially on the temporal region of the head. In the Iberian Peninsula, trepanation was more commonly performed in the frontal and parietal (upper) parts of the skull.
The researchers are not sure why the woman underwent the surgery at all. Perhaps it was done as a result of trauma to remove any traces of bruising or incisions, and damaged bone fragments could be removed during the procedure.
As a reminder, the tomb of the warrior-trader Mixtec was unearthed in Mexico.
If you want to get the latest news about the war and events in Ukraine, subscribe to our Telegram channel!