Horoscopes
Three zodiac signs will bathe in money: horoscope for the week of June 26 - July 2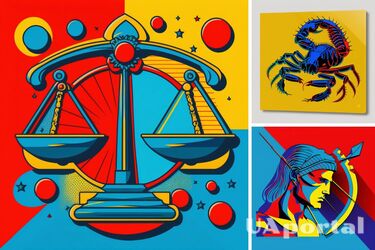 UAportal has prepared the following horoscope for the week of June 26 - July 2, dedicated to the influence of celestial positions and astrological factors on money and finance. Libra, Scorpio, and Sagittarius may experience financial success and growth in the coming days.
Libra.
According to the current planetary configuration, Libra is in a good position when it comes to money and finance. Mercury's entry into Libra enhances your intellectual abilities and sharpens your financial instincts. This week, you're likely to stumble upon lucrative opportunities that could increase your income.
Be proactive in your search for new ventures or investments, as your keen eye for potential profits could lead to fruitful results. With careful planning and balanced approach, you can make significant progress in your financial endeavors. Remember to prioritize long-term stability over short-term gains to ensure your financial security.
Scorpio.
Scorpio, your financial outlook this week is exceptionally promising. Under the influence of Venus in Scorpio, you can expect to increase your wealth and financial stability. This planetary combination favors your ability to attract wealth and material resources. Your determination and perseverance in financial matters will pay off, as it will allow you to achieve significant success in fulfilling the goals.
Read also: Horoscope for July: what three zodiac signs the stars have in store for inspiration
It's a good time to focus on wealth management, saving, and smart investments. Seek expert advice or explore new ways to grow financially. Trust your intuition and make informed decisions to maximize your financial potential.
Sagittarius.
Sagittarius, your financial outlook this week is bright with the Sun in Sagittarius, casting its rays of light on your financial endeavors. This celestial positioning will give you confidence and optimism, making this a great time to realize your financial ambitions. Your natural ability to take calculated risks can lead to unexpected rewards and opportunities.
Take advantage of your adventurous spirit and consider starting new financial ventures or expanding existing ones. However, it is very important to maintain a balance between optimism and practicality to avoid impulsive financial decisions. Keep a close eye on your expenses and make sure that your financial endeavors are in line with your long-term goals.
As reported by UAportal, earlier astrologers named the two most evil zodiac signs that are capable of terrible revenge.
If you want to get the latest news about the war and events in Ukraine, subscribe to our Telegram channel!